Vancouver's first mobile clinic
Our goal is to provide accessible, convenient customized health care while maximizing your time, energy, health & freedom. Hearing what the busy people of Vancouver want is what set this dream in motion and ultimately led to the creation of our solar powered Motus Mobile Clinic and offering in-home treatment.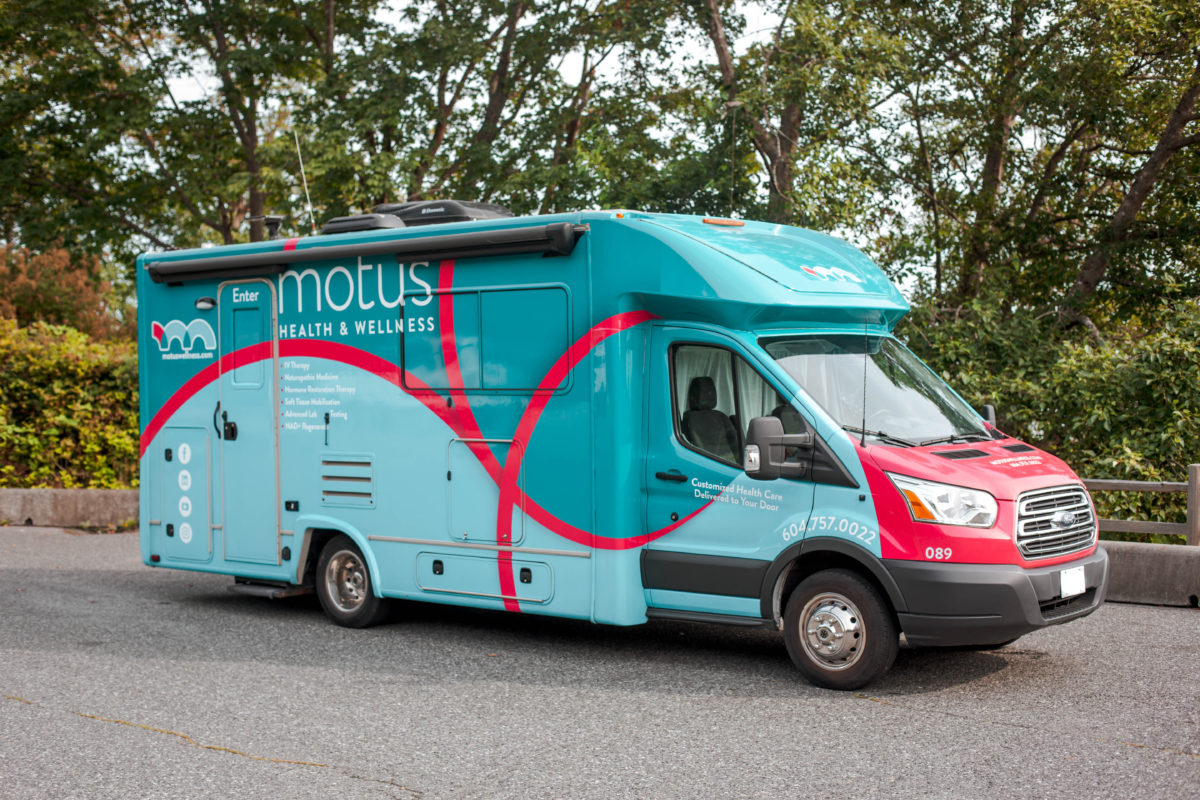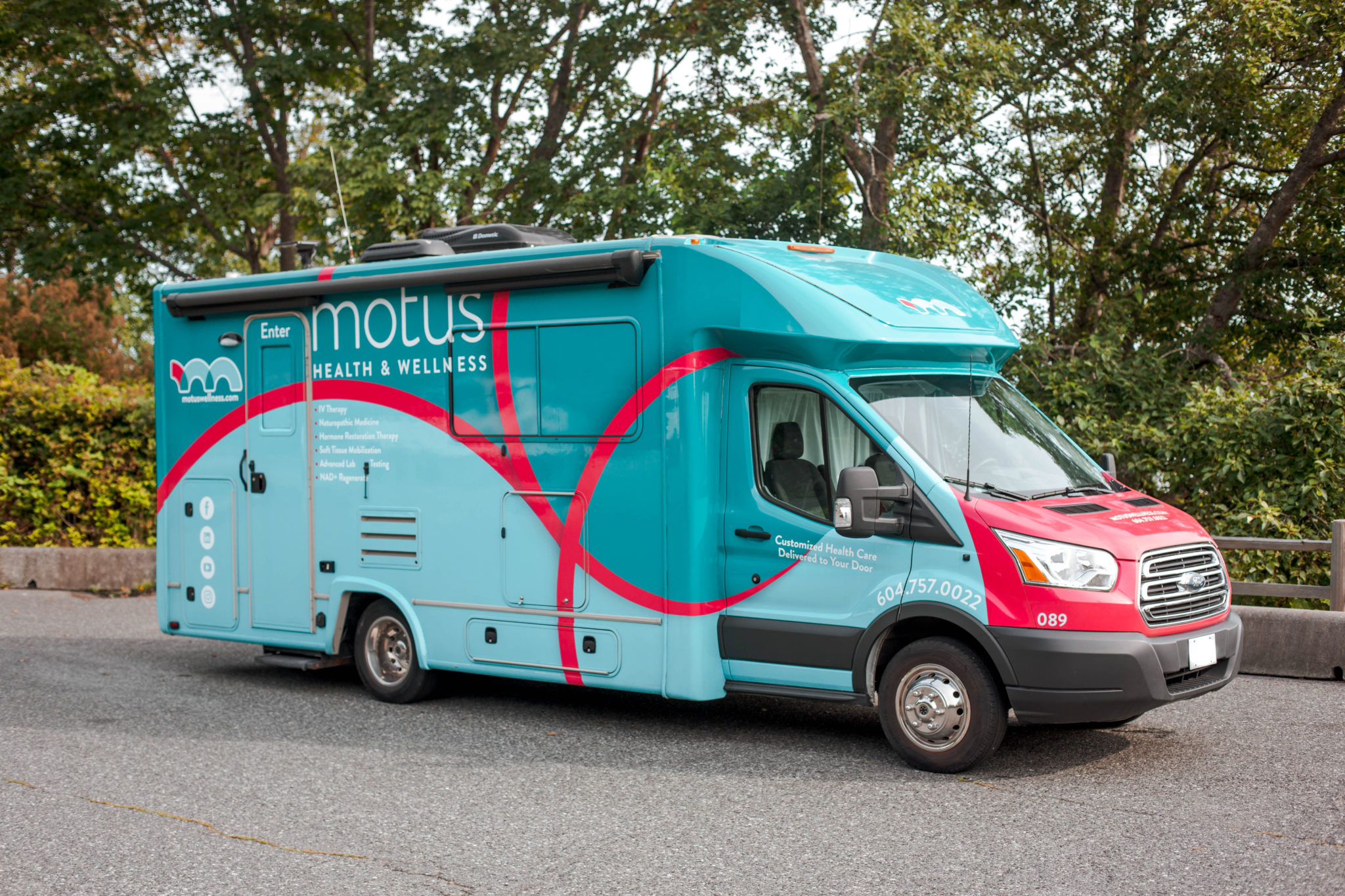 Modern day Wellness
Health care where and when you want it. Imagine having a clinic come to you. Imagine having someone else tackle the driving, traffic and billing to your extended benefits provider. Imagine saving your precious time to devote to the things you love while having the optimal health and energy to live the quality of life you want. Motus Mobile makes all of this available to you.
The team at Motus made the process seamless when we launched our first
wellness day here at LIV Design and Machobear Studios, providing an array of
services that our employees thoroughly enjoyed. The sessions the Motus team
provided gave our team a boost of energy and allowed our employees to step
away from their desk to focus on themselves, which was extremely important as
our focus for this initiative was on mental and physical well-being. If you're
looking for a mobile team that provides a comprehensive list of services directly
to your office, Motus is your team.
Liv Design & Machobear Studios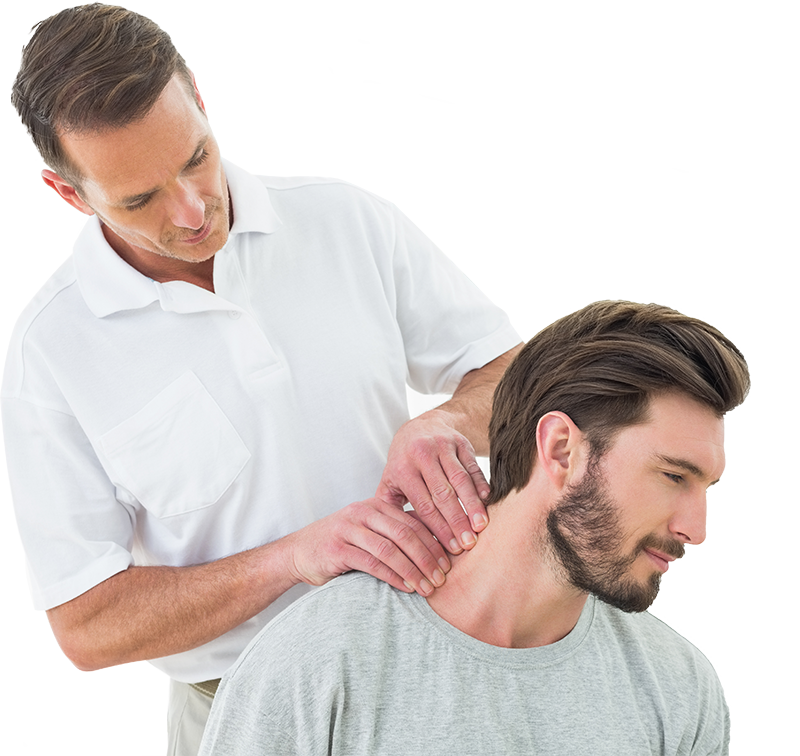 Friendly Certified Team
Each physician is carefully screened for the appropriate credentials and licensure. We choose highly trained physicians who align with our mission and core values of bringing high quality convenient care to your door. Our team of physicians work hard to maximize your time, energy, health and freedom.
FAQs
How does Motus work?
Motus allows you to order customized health services to your home, office, hotel or event. After booking online, a practitioner will arrive at your preferred destination providing your treatments where and when you want them.
What types of services are offered by Motus?
Motus currently offers naturopathic medicine, vitamin IV drips, NAD+ addiction therapies, heavy metal chelation therapy, customized weight loss programs, bio-identical hormone restoration therapy, naturopathic adjustments, botanical medicine, nutrition counselling and soft tissue mobilization. All our services excluding chair massage (Coming Soon) are under the scope of our Naturopathic physicians.
Are you open on Saturday and Sundays?
Yes. We designed our service times with your busy work and life schedule in mind - to give you a health boost when you need it most. We're open 8:00am - 8:00pm 7 days a week.
I ordered your services to my office but my family needs care as well. Can you come to my home?
Yes. We will come to your home and treat your family. We have a licensed Primary Care Physician who works in family practice and is excited to meet your healthcare needs.
How does Motus hire their Doctors and or Therapists?
We are very proud of our team. We ensure that each team member is carefully screened for the appropriate training & credentials, good standing with their professional governing body and licensure in the province they are working in. We choose highly trained practitioners who align with our core values of bringing high quality convenient care to you.
What about parking?
Your Motus Mobile practitioner will find the closest available parking to your desired location and notify you when they arrive. However, if you're receiving in-home care they will notify you 5 min before your schedule appointment time to let you know they have arrived.
What is Motus' cancellation Policy?
You may cancel or reschedule your appointment up to 24 hours before the appointment time with no penalty.
*If you cancel less than 24 hours before your scheduled appointment, you will be charged the full amount of the appointment. This also applies to same day bookings.
Does Motus accept insurance?
Motus accepts and will direct bill extended health benefits for the following providers: Pacific Blue Cross, Medavie Blue Cross (Canadian Armed Forces, RCMP, Veterans Affairs Canada), SunLife Financial, Manulife, Great-West Life, Johnston Group, Desjardins Insurance, Johnson, Chambers of Commerce Group Insurance Plan, Cowan, iA Financial Group, Maximum Benefit, Green Shield Canada, and SSQ Financial Group.
We also accept EMT, Visa, MasterCard, AMEX and Discover
You're not in my city, can I still get Motus services?
We're expanding every day. Please let us know where you are and we will contact you with options in your area.
Our Services
Motus offers a variety of services for your convenience.
Our Services
Join Motus
We are currently hiring for the following positions. For more details please click on link below.
Careers